Hello Peeps!
I just had to post this amazing song by Livrè called Jericho. When you read the story about the destruction of Jericho in Joshua 6, you will notice that victory was assured to Joshua and his people when they remained obedient to Godly instruction in order to achieve success in tearing down the walls of Jericho and every idol that was in that city as they fought against their enemies. Praise was an important component to what granted them victory. Your Praise is your weapon! When you have God on your side, and you are prayerful, and you fast and seek His face for divine instruction as you heed to the Lord's voice of instruction in your personal life, you will end up being victorious in all of your life's endeavors. Your worship to God provides you spiritual artillery to overcome any battle that you face in your life.
---
---
Sometimes the instructions the Lord gives may not make any sense to you at the time, but when you simply obey and heed to His instruction, you will see open doors for you that no man can shut and you will assume places and positions that you never thought you'd ever have access too. You will also obtain favor with prominent people and God will establish you at a high place of elevation because if He is able to trust you with little, you will be trusted with much much more.
---
"Whoever can be trusted with very little can also be trusted with much, and whoever is dishonest with very little will also be dishonest with much.
---
Obedience is the key to receiving the blessings that God has for you in your life. Many people want blessings, but fail in the area of obedience to obtain the things that they truly desire. Tithing and Offering is an area that allows for breakthroughs in people's lives.
---
Bring all the tithes into the storehouse, That there may be food in My house, And try Me now in this," Says the

 

Lord

 of hosts, "

If I will not open for you the windows of heaven And pour out for you such blessing That there will not be room enough to receive it.
---
I've already done a post on tithes and offerings so I won't repeat myself here. You can click on this link: Tithes and Offerings for Breakthroughs in order to read that post.
---
What I will say is that some breakthroughs that you seek in life are also based on what you are willing to sacrifice in order to achieve victory. Particularly in the area of financial breakthrough, Tithes and Offerings are tied to such breakthroughs.
---
If you are wondering why there are times you face financial difficulties in your life and are not bringing any Tithes and Offerings into the church that you attend, this could be an area that you may need to seek God about. You need to have a revelation about Tithes and Offerings in order to understand how God will give you financial breakthroughs in your life. Don't do something without understanding why you do it in the first place. Ignorance is not bliss. You'll end up ritualizing an activity and won't gain anything out of it if you do things without revelation and understanding the reasons why it is important to do certain things in the Church in the first place.
---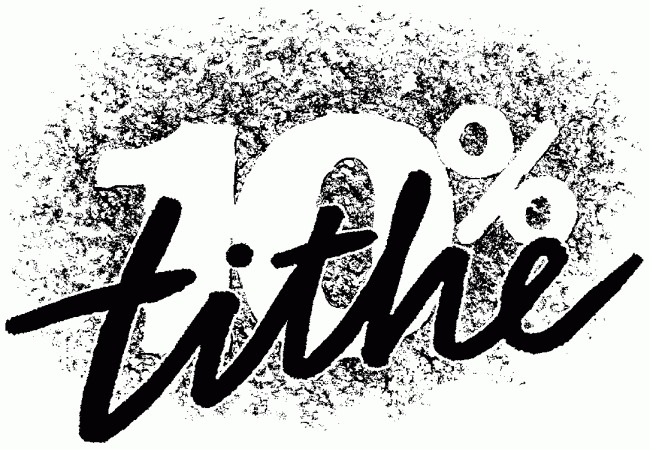 ---
Tithing is part of the Christian's walk, so if you aren't currently tithing, this could be a reason as to why you maybe facing financial issues in your life. Tithing and Offering is a faith activity, so if you are struggling in this area of your life, I suggest that you go to your pastors/church leaders to seek prayer over this area and gain some insight as to why it is important for Christians to be active in Tithing and Offering in their churches. Again I say, don't do things ritualistically without understanding why you are doing the things you do. Obedience is key, but I heavily recommend that Christians educate themselves first in this particular area of their lives in order to understand what they are being obedient to do as part of their walk in faith.
---
Apart from that, I pray that this song I have posted today by Livrè will bless your spirit today. This song is soo off the hook, I'm sure it will pump you up if you're feeling low in spirit today. God Bless You Everybody! 😀