Hello People!
It's been a while since my last post. What can I say…certain things have happened to me these past few weeks that could have discouraged me…but somehow…I'm just not discouraged. I have hope that God is turning around what was meant to be for my demise to be for my victory. I won't say much now until I have something to testify about much later on. I feel like certain things are starting to unfold into a glorious testimony. All I can say is that I choose not to be discouraged by certain events that have happened and I feel like I'm in a place where I'm just choosing to trust God's report over my circumstances. This is why I'm posting this inspirational song by Gregory Brunot called Hallelujah.
---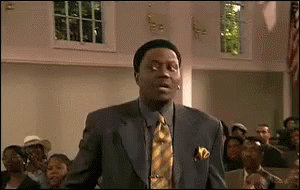 Hallelujah is the word we use to give the Highest Praise unto God. Let Praise forever be in our mouths! No matter what issues you face, remember where your help comes from; it comes from the Lord. Don't be moved by simple emotions and by the things you see. Remember to trust God over your circumstances and you will see His divine turn around for your life. I choose to trust God. May this song bless and encourage those that feel weary. God will come through for you so keep trusting in Him no matter what. Whose Report will you believe? I will believe in the report of the Lord, Amen. God Bless You Everybody! 😀 
---
In God we make our boast all day long, and we will 
praise
 your name 
forever
.
---
Then we your people, the sheep of your pasture, will 
praise
 you 
forever
; from generation to generation we will proclaim your 
praise
.
---
I will 
praise
 you, Lord my God, with all my heart; I will glorify your name 
forever
.
---
Praise
 be to the 
Lord
forever
! Amen and Amen.
---