Hello Peeps!
I wanted to post another motivational video for you today called Get Up & Get It Done to get y'all thinking about your ability to do great things. Dreams can become a reality when we put what we have dreamed to work. Don't allow a dream to simply end up becoming a vain imagination. Let what you have envisioned in your dreams transform into a reality when you put your vision to work.
---
In the Bible, the Lord even encourages this in this following verse of scripture:
[ The Just Live by Faith ] Then the Lord answered me and said: "Write the vision And make it plain on tablets, That he may run who reads it.

---
---
When you write things down and set your goals and visions in front of you so that you can re-read them each day, this allows you to keep your focus on the goal and fuel your faith to keep you focused on achieving the vision you have for your life.
Keep a dream board and add onto it whenever you feel inspired to pursue something new in your life. It's okay to keep on adding to your dreams, for where there is no vision, many people perish. Adding onto your dreams helps you to maintain your focus and causes you to increase and continually build on your vision for your life.


---
Where there is no revelation, people cast off restraint; but blessed is the one who heeds wisdom's instruction.

---
Learn to keep an open mind concerning new things happening in your journey of life and consider when your

previous vision

needs

re-vision

as you continue to grow in maturity, wisdom and knowledge.
Write down your achievements and keep a record of the things that you have accomplished and have learned to overcome, so that whenever you face an obstacle or something you fear down the road in your life, you can always have something to refer back to and look back on the types of lions you have slain (figuratively speaking) in your life as you learn to overcome the things that you once feared.
Respect all your peers and mentors, and always remember the people that brought you to where you are now, and honor them when you've achieved your goals.
Do not take the people you currently have in your life for granted because you never know what tomorrow will bring.
Also, do not underestimate the small "Joe's" and little "Jane's" in your life, because you don't know what promotion will be placed in their lives tomorrow.
Treat all people well with dignity and respect, because you never know who will help you in your future.
Be thankful for the people that also didn't believe in you when you were struggling, because they were needed in your life to help you realize that naysayers can't see your full potential and nor can they see you in the future.
Review your current circle of friends, family and associations, and consider who you should keep or eliminate in your life if they pose as a stepping stone to success or a hindrance to your goals.
If you are surrounded by people that are negative-minded and speak words of discouragement to shape your value system, learn to walk away and break away completely from such toxic relationships. They add no spiritual/emotional/ and/or relational value to your life.
Learn to take constructive criticism from others that care for your soul, because that is what builds you, corrects you and causes you to mature in the journey of your life.
Learn to gravitate to those that have fostered a positive mindset as part of their character, because these are the types of people you need who will be able to fuel your faith to believe in yourself no matter what roadblocks you face and push you to keep pressing forward even when things get tough.
Trust your gut instincts, trust your intuition, but most importantly, trust God in everything that you do and never forget to pray.
---
Certainly not! Indeed, 

let God be true but every man a liar

. As it is written:

"That You may 

be justified in Your words

, And

may overcome when You are judged

."

---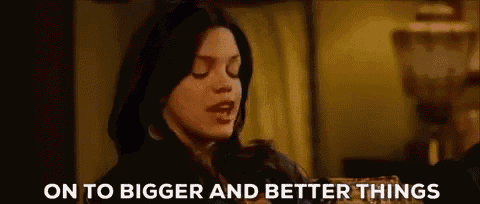 ---
My prayer is that as Christians, we learn from other people that have shown us we can be more than what we thought we were and that we can do greater things when our minds put our faith into action. Stepping out into the unknown isn't easy, but when you do, you would have traveled to a place where no one who has walked behind you has ever traveled before. I believe, that we need to seek beyond the normal, and pursue greatness when we stimulate our minds to look beyond the ordinary as we strive for the extraordinary. I pray that this video that I've posted today will bless your spirit and encourage you to pursue the greater works than these. God Bless You Everybody! 😀
---
GET UP & GET IT DONE – Speakers in the video: Jocko Willink, Eric Thomas, Jeremy Anderson, Tyler (Owen Cook), Tai Lopez, Robin Sharma, Gary Vaynerchuk, Tony Robins, Brendon Burchard, Joe Rogan, John Cena, Eric Thomas, Les Brown, Will Smith, Tony Robbins, Les Brown, Jim Rohn, Earl Nightingale.
---