Hello Peeps!
I just had to post this awesome song by Casting Crowns called Oh My Soul. 
I've been thinking a lot about what posts to write in he future and realize that I still have to keep reading a lot of my spiritual warfare books that are on my shelf and reading list. I'm still reading a book by Perry Stone called Exposing Satan's Playbook and man, has that book been eye opening for me.
---
I particularly like this author because he tends to speak my language and I can relate to a lot of the spiritual attacks he has been through. He provides so much insight on how to engage with tactical prayer strategies with respect to spiritual warfare, gaining discernment, understanding the assignment over your life and the list goes on and on.
If anything, we need to continually feed our spirit with the Word of God (The Bible) so that we can grow in wisdom and stature as we face everyday battles that come from unlikely sources.
---
I sense in my spirit that peoples relationships will change this year, people will be shifting into new positions this year. Some people's associations with certain people will either drift apart or new ones will be formed. Some people will move by faith this year and do things that they never thought they'd be able to do. We are drawing near to a close to the year 2017 with only 2 and a half more months left of this year but there will be dramatic shifts and I believe that God wants to do many new things in His people's lives.
---
Those that are attentive to the voice of the Holy Spirit will see amazing things happen in their lives. I don't really know why I'm writing this, but I just feel led to encourage anyone reading this that don't be afraid to take on uncommon challenges and move as you are led to be moved.
If it means changing your job,

do it…

If it means moving from one place to another whether it is from one country to another or one vicinity to another,

do it…

If it means a change in your relationships with certain people,

t

hen shift when you are led to shift.

If it means that your season in your current place of worship is over and God is calling you to move to another…

do it.




---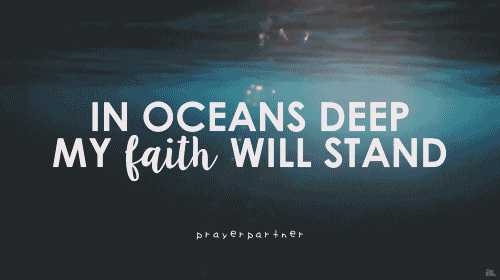 Do not delay in what you're spirit has been impressed to do out of obedience and just do what the Spirit of the Lord leads you to do. Sometimes, the things you'll be asked to do won't be easy tasks; however, I have learned in my life and in my personal walk with God that obedience is certainly better than sacrifice (1 Samuel 15:22). Fast and Pray if you are uncertain of what course of action you have to take but remember, when God calls you to move by convicting your spirit, you must move by FAITH and not by simple emotions. The question is, do you trust God enough to obey His voice when He leads you to walk in a certain direction? How do you know when God is pointing you to a certain direction? He has ways of convicting your spirit.
---
For me personally, He leads me through dreams, visions, signs and wonders. I have learned over time in my walk with God that when I ignore God's voice, He won't let me sleep well at night until I obey Him. That's just the nature of my personal relationship with Him. I don't know what it's like for others, but that's how I know when I'm being convicted to do something out of obedience. Sometimes, when I share what the Lord is leading me to do with certain people, I can sometimes be mocked because of other people's unbelief in what I believe I've heard and been led to do. These are the times where the Lord has taught me to keep my mouth shut when He gives me instructions that may not make any sense to others but it is something I must do out of obedience. Again, obedience is better than sacrifice (1 Samuel 15:22) and surely it is better than "People pleasing" behaviour. You have to fear God more than other people's criticism and ridicule otherwise, if you don't stand for something, you'll fall for anything. Don't be wishy washy and have standards to live by. Faith requires you to move in the fear of the Lord and not in the fear of what other people say you can or cannot do, because what you fear is what you'll ultimately submit to, so make sure that who you fear more is God and God alone.
---
---
Not many people will have the faith to believe that the Lord is leading you in a certain direction that you know is the right path for you, which could cause others to mock you and make you doubt what you've been instructed to do out of obedience. However, my encouragement to you is to obey God no matter what other people say. Just because they don't have a revelation of what God is calling you to do, doesn't mean that they can direct your path. Only God can lead you to where He wants you to go, so don't put your trust in people who lack a measure of faith to guide you to where they've never been before, because only the Holy Spirit can guide you to where God wants to take you so ignore the naysayers and trust in God's leading.
---
---
We ultimately have to understand that walking in the path of Faith is a road less traveled by those who are willing and obedient to move when God calls them to move. You can only increase in your level of Faith with the instructions you are willing to believe, receive and perform out of the conviction you feel led by the Holy Spirit to act on. So my encouragement to you today is to seek to hear from the Holy Spirit (through prayer and fasting) and be a doer of what you hear and are led to do. Miracles will only manifest in our lives when we act on Faith. Be Encouraged and seek to move by Faith and not by sight, Amen! God Bless You everybody! 😀
---
---
Trust in and rely confidently on the Lord with all your heart And do not rely on your own insight or understanding. In all your ways know and acknowledge and recognize Him, And He will make your paths straight and smooth [removing obstacles that block your way].

---

[ 

The Triumphs of Faith

 ]

Now 

faith

 is the assurance (title deed, confirmation) of things hoped for (divinely guaranteed)

,

and the evidence of things not seen

[the conviction of their reality—faith comprehends as fact what cannot be experienced by the physical senses].
---